Repair of gas blower bare shafts GM150 and Gm80L for methane extraction (PL)
Thanks to our many years of experience, technical equipment and, of course, the appropriate certification, we can embark on similarly demanding projects such as the overhaul of blowers from another manufacturer designed for the transport of methane.
Overhaul of both stages was carried out in the minimum time allowed by the outage, while maintaining the maximum quality of work and used parts.
After testing, the blowers were transported and installed back in their places in cooperation with our local partner Join-Tech.
Location
Polska Grupa Górnicza, Kopalnia Myslowice, Stacja odmetanowania
Products
Aerzen GM150 and Gm80L methane bareshaft units
Partner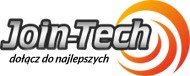 Aerzen Gm150S (2009) methane bare shaft unit
Parameters:
Q=140m3/min
dp=90 kPa
n2=1770 ot
Aerzen Gm80L (2009) methane bare shaft unit
Parameters:
Q=42 m3/min
dp=70 kPa
n2=1820 kPa