SCREW blower units
A new innovation in the production program is a series of highly energy-efficient, so called screw blower units KUBÍČEK with SD45B, SD55B, SD60B and SD80B of our own design and production.
Innovative solutions, combining the best of the world of ROOTs blowers and Screw Compressors.
Using a proven chassis and noise cover design that is identical for both screw and existing ROOTS blowers, the design allows for a unique interchange of ROOTS /SCREW power stages (by interchanging of older ROOTs stage, the customer gets a full-featured economical screw blower).
High precision longitudinally mounted rotors in combination of 4+3 profile are developed and manufactured in our company in Velke Losiny, Czech Republic.
KUBÍČEK screw blowers are the most suitable solution for pressure applications with continuous or regulated operation up to 100 kPa (1000 mbar abs).
High precision of manufactured parts, perfect shape – KUBÍČEK screw blowers surpass conventional positive displacement blowers in efficiency!
We are currently mass producing the first of 4 sizes of screw blowers, namely the second largest model with connection dimensions DN200 and with engine power up to 90 kW. It will be mounted on a standard DN200 chassis – dimensions with cover – 1930*1570*1660 mm (l*w*h)
Working pressure
ΔP = 0 – 100 kPa
Volume flow
Q = 300 – 5 000 m3/h
Electric motor power
P1 = 11 – 200 kW
Connection dimensions
DN = 100 – 250
Main advantages

The overall concept of the unit arrangement is designed with emphasis on maximum reliability and functionality, easy inspection, maintenance and accessibility of individual parts of the unit even in the acoustic cover.
Unique solution allows easy replacement of ROOTs blower blocks in older and not only KUBÍČEK units
No need for oil pumps or additional coolers
Very low operating costs
Easy operation, installation and maintenance
No air pulsations at the discharge due to continuous compression
Easy access to all service points thanks to opening or removable panels
Safety – we supply safety or combined membrane valves and backflow valves of our own production as standard, these ensure maximum protection and precision of the blower operation
Minimum built-up area
Low noise thanks to special design of combined discharge silencer
Long life
Extra fast warranty and post-warranty service
The most common use
Aeration of tanks at the WWTP
Washing of sand filters at drinking water treatment plants
Pneumatic transport
Transport and compression of non-explosive and non-aggressive gases
Transport of combustion air to blast furnaces
Desulphurisation
Transport of drying and blowing air into the technology
Flotation
Scope of delivery
SCREEW blower
Support frame of the unit
Flexible mounting / silent blocks
Intake silencer with replaceable filter
Combined absorption / chamber discharge silencer
Safety or combined proportional valve
Check valve
Flexible discharge connection
Suction manometer (with filter clogging indication) and discharge manometer
Electric motor in efficiency class IE4 or IE5
Belt drive
Starting oil filling
Anchoring material
Documentation
Optional equipment
Acoustic cover for indoor (К) or outdoor (Е) environment, including suction manometer (with filter clogging indication) and discharge manometer
Connection for external suction
All units can be equipped with sensors according to the customer 's wishes (temperature, pressure, speed sensor, etc.)
Do you have a question? Write us
Leave us a contact and we will get back to you.
Partners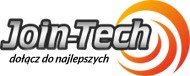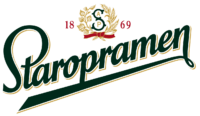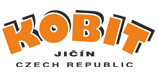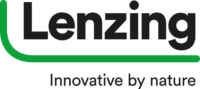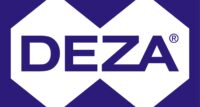 KUBÍČEK VHS, s.r.o. is a Czech company, founded in 1991, based in Velké Losiny, Czech Republic.
We are the largest Czech manufacturer and supplier of blowers for a wide range of applications. We guarantee our partners absolute professionalism in all aspects of our products and services. Blowers of our own design are developed and manufactured in Velké Losiny.
From the first contact with the client to the delivery and installation of the equipment as well as the following service, all KUBÍČEK employees are guided by the company's main principles: To address customer requirements individually, quickly, correctly and above standard.