ROOTs blower units
Units containing ROOTs blowers from KUBÍČEK VHS are devices in which external compression of the gaseous medium takes place by means of two three-tooth rotors (rotary pistons). These are mounted longitudinally in parallel axes in the blower housing and rotate in the opposite direction. The movement of the rotary pistons causes the medium to be sucked on the suction side of the device, transported to the discharge point and compressed. The system is equipped with a synchronizing gear with ground bevel gearing, which ensures the accuracy and smoothness of rotation of the rotors. At the same time, it defines the clearance for non-contact rolling of the rotors, which thus does not need to be lubricated and therefore the medium cannot be contaminated with oil.
We currently produce 22 sizes of ROOTs blower units.
Working pressure
ΔP = 0 – 100 kPa
Volume flow
Q = 15 – 20 000 m3/hour
Electric motor power
P1 = 0,25 – 560 kW
Connection dimensions
DN50 – 500
Main advantages

The overall concept of the unit arrangement is designed with emphasis on maximum reliability and functionality, easy inspection, maintenance and accessibility of individual parts of the unit even in the acoustic cover.
Low operating costs
Easy operation
Optimized rotor and housing shape that significantly reduces pulsations
Easy access to all service points thanks to opening or removable panels
Safety – we supply safety or combined membrane valves and backflow valves of our own production as standard, these ensure maximum protection and precision of the blower operation
Minimum built-up area
Low noise thanks to special design of combined discharge silencer
Long life
Extra fast warranty and post-warranty service
The most common use
Aeration of tanks at the WWTP
Washing of sand filters at drinking water treatment plants
Pneumatic transport
Transport and compression of non-explosive and non-aggressive gases
Aeration of fish tanks and pools
Transport of combustion air to blast furnaces
Desulphurisation
Transport of drying and blowing air into the technology
Flotation
Scope of delivery
ROOTs blower
Support frame of the unit
Flexible mounting / silent blocks
Intake silencer with replaceable filter
Combined absorption / chamber discharge silencer
Safety or combined proportional valve
Check valve
Flexible discharge connection

Suction manometer (with filter clogging indication) and discharge manometer

Electric motor in efficiency class IE3 or IE4
Belt drive
Starting oil filling
Anchoring material
Documentation
Optional equipment
Acoustic cover for indoor (К) or outdoor (Е) environment, including suction manometer (with filter clogging indication) and discharge manometer
Frame for placing the unit on top of each other (for size 3D19 – 3D28)
Connection for external suction
All units can be equipped with sensors according to the customer 's wishes (temperature, pressure, speed sensor, etc.)
Frequently asked questions
What is the noise level of the unit?
For all sizes of unts, we produce our own acoustic covers, adapted to the location and customer requirements. These in conjunction with our silencers show a high noise attenuation efficiency.
At the same time, we design the set in the middle band of the speed spectrum so that the resulting sound pressure level is as low as possible.
How fast will you process my inquiry?
If we know all the parameters, then processing and sending the offer is a matter of a few hours.
Do you have a question? Write us
Leave us a contact and we will get back to you.
Partners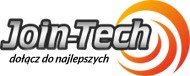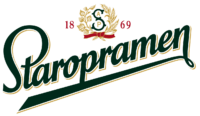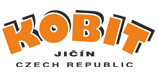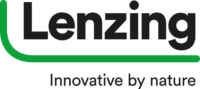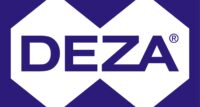 KUBÍČEK VHS, s.r.o. is a Czech company, founded in 1991, based in Velké Losiny, Czech Republic.
We are the largest Czech manufacturer and supplier of blowers for a wide range of applications. We guarantee our partners absolute professionalism in all aspects of our products and services. Blowers of our own design are developed and manufactured in Velké Losiny.
From the first contact with the client to the delivery and installation of the equipment as well as the following service, all KUBÍČEK employees are guided by the company's main principles: To address customer requirements individually, quickly, correctly and above standard.