Gas blower units
Based on the standard series of ROOTs blowers, we design and manufacture custom units that are designed for extraction, compression and transport of flammable, explosive and aggressive gases. They meet the requirements of EU Directive No. 94/9 / EC – the so-called ATEX.
Available in various material designs or surface finishes of the workspace.
As one of the few, we also supply all-stainless steel design.
Working pressure
overpressure
ΔP = 0 až 100 kPa rel.
vacuum
ΔP = 0 až -40 kPa rel.
vacuum with cooler
ΔP = -40 až -80 kPa rel.
Volume flow
Q = 15 – 20 000 m3/hour
Electric motor power
P1 = 0,25 – 560 kW
Connection dimensions
DN = 50 – 500
Main advantages

The overall concept of the unit arrangement is designed with emphasis on maximum reliability and functionality, easy inspection, maintenance and accessibility of individual parts of the unit even in the acoustic cover.
Low operating costs
Easy operation
The transported medium is free of oil
Minimum built-up area
Low noise
Long life
Extra fast warranty and post-warranty service
The most common use
Mining gas extraction stations
Increasing the pressure of dry ammonia
Transport of coke oven gas
Extraction of biogas and landfill gases
Filling of cogeneration units
Exhalation extraction
Increasing propylene pressure
Mobile extraction stations
Autonomous container units
Evaporators
Scope of delivery
ROOTs blower
Support frame of the unit
Flexible mounting / silent blocks
Suction and discharge silencers
Electric motor in efficiency class IE3 or IE4
Belt drive
Starting oil filling
Anchoring material
Sensors according to customer's wishes (temperature, pressure, speed sensor, etc.)
The rest changes according to the customer's specifications and wishes
Optional equipment
Acoustic cover for indoor (К) or outdoor (Е) environment, including suction manometer (with filter clogging indication) and discharge manometer
Frame for placing the unit on top of each other (for size 3D19 – 3D28)
Frequently asked questions
Can you even make equipment in Zone 0?
Yes, and as one of the few we have already supplied such devices, and we are thus among the world leaders among blower manufacturers.
Do you have processed references?
Of course, it is possible to send them on request by e-mail.
Do you have a question? Write us
Leave us a contact and we will get back to you.
Partners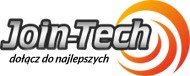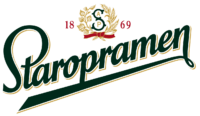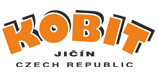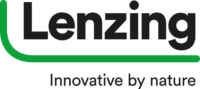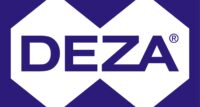 KUBÍČEK VHS, s.r.o. is a Czech company, founded in 1991, based in Velké Losiny, Czech Republic.
We are the largest Czech manufacturer and supplier of blowers for a wide range of applications. We guarantee our partners absolute professionalism in all aspects of our products and services. Blowers of our own design are developed and manufactured in Velké Losiny.
From the first contact with the client to the delivery and installation of the equipment as well as the following service, all KUBÍČEK employees are guided by the company's main principles: To address customer requirements individually, quickly, correctly and above standard.