Blowers in agriculture
KUBÍČEK blowers designed for various agricultural operations. Significant representatives in this segment include, for example, special vacuum pumps for milking lines or intensification of fish farming equipment.
Working pressure
overpressure
ΔP = 0 – 100 kPa rel.
floor
ΔP = 0 až – 80 kPa rel.
Volume flow
Q = 15 – 20 000 m3/hour
Engine power
P1 = 0,25 – 560 kW
Connection dimensions
DN = 50 – 500
Main advantages

The customer solution tailored to the required technology and the customer's wishes in combination with all the advantages of common units ensures satisfaction on both sides and trouble-free operation of the equipment.
Low operating costs
Easy operation
Minimum built-up area
Low noise
Long life
Extra fast warranty and post-warranty service
The most common use
Special units for milking lines – vacuum with pre-inlet cooling
Intensification of fish farming facilities (more on www.chovateleryb.cz)
Pneumatic transport of bulk feed mixtures or food products
Transport of drying and blowing air into the technology
In combination with a heat exchanger, also as a source of DHW heating
Scope of delivery
ROOTs blower
Support frame of the unit
Flexible mounting / silent blocks
Intake silencer with replaceable filter
Combined absorption / chamber discharge silencer
Safety or combined proportional valve
Check valve
Flexible discharge connection

Suction manometer (with filter clogging indication) and discharge manometer

Driven by electric motor / hydraulic motor / diesel generator
Belt drive / clutch / cardan shaft
Starting oil filling
Anchoring material
Documentation
Optional equipment
Acoustic cover for indoor (К) or outdoor (Е) environment, including suction manometer (with filter clogging indication) and discharge manometer
All sets can be equipped with sensors according to the customer 's wishes (temperature, pressure, speed sensor, etc.)
Heat exchanger / intercooler
Frequently asked questions
Can blowers work in the harsh conditions of agricultural applications?
Like any device designed for this purpose, the blower is designed as a rugged machine that, when handled properly, can withstand working for really long years.
Do you have a question? Write us
Leave us a contact and we will get back to you.
Partners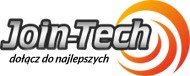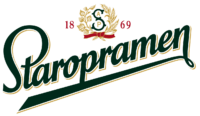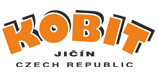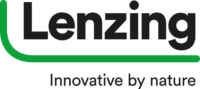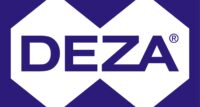 KUBÍČEK VHS, s.r.o. is a Czech company, founded in 1991, based in Velké Losiny, Czech Republic.
We are the largest Czech manufacturer and supplier of blowers for a wide range of applications. We guarantee our partners absolute professionalism in all aspects of our products and services. Blowers of our own design are developed and manufactured in Velké Losiny.
From the first contact with the client to the delivery and installation of the equipment as well as the following service, all KUBÍČEK employees are guided by the company's main principles: To address customer requirements individually, quickly, correctly and above standard.