Senorady WWTP
The village of Senorady, located on the border of the South Moravian Region and the Vysočina Region, received a sewage system and a central wastewater treatment plant at the end of 2021.
The newly built gravity sewerage system delivers wastewater to the municipal sewage treatment plant and the treated water is discharged into the watercourse. ASIO TECH, spol. s r. o. was the supplier of the technological part of the WWTP.

Fig. 1: Installation of machine screen in the pumping station
Technologically, it is a mechanical-biological wastewater treatment plant. Biological treatment is based on the principle of low-load activation with simultaneous denitrification and nitrification, chemical precipitation of phosphorus and stabilization of excess sludge. The biological part consists of one activation tank, one dosing tank and one sludge tank.

Fig. No. 2: Installation of the heating cable of the activation tank pipe
At the wastewater inlet there is a pre-sorted pumping station equipped with perpendicular screw screen from the Brno supplier IN-EKO TEAM s.r.o.. Wastewater free of mechanical impurities is pumped to the activation section with simultaneous denitrification. The aeration system anchored at the bottom of the activation tank is supplied with air by a set of blowers manufactured by company Kubíček VHS, s.r.o.

Fig. no. 3: Installation of the insertion section
The water then goes to the sedimentation section, where the suspension of activated sludge and purified water is separated. Excess sludge is stored in an aerated accumulation tank. Here, it is gradually thickened and then transported for treatment at the sludge terminal of the nearest larger municipal treatment plant.
The technological subcontract was made for the general contractor of the construction, the Brno-based construction company IDPS s.r.o. The supplier of the blowers is the Czech company from Velké Losiny Kubíček VHS, s.r.o. The supplier of the mechanical pre-cleaning was the Brno company IN-EKO TEAM s.r.o.
Partners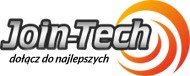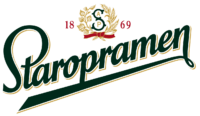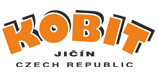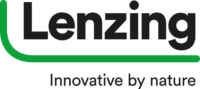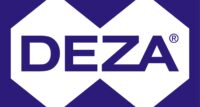 KUBÍČEK VHS, s.r.o. is a Czech company, founded in 1991, based in Velké Losiny, Czech Republic.
We are the largest Czech manufacturer and supplier of blowers for a wide range of applications. We guarantee our partners absolute professionalism in all aspects of our products and services. Blowers of our own design are developed and manufactured in Velké Losiny.
From the first contact with the client to the delivery and installation of the equipment as well as the following service, all KUBÍČEK employees are guided by the company's main principles: To address customer requirements individually, quickly, correctly and above standard.